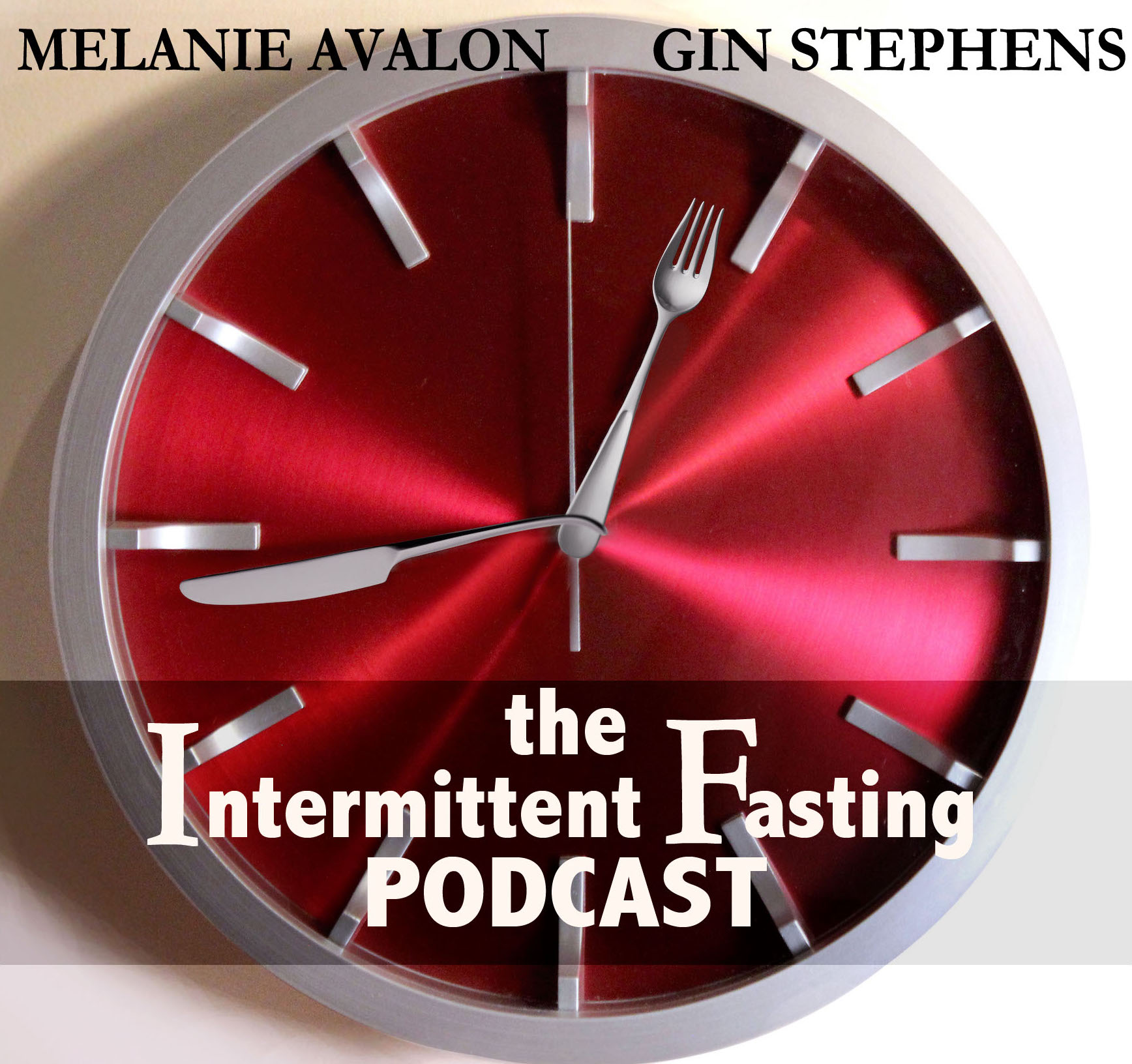 Check out IFPodcast.com/Episode72 for full shownotes and references, and IFPodcast.com/StuffWeLike for all the stuff we like!
Help Make This Podcast Possible: You can support us on Patreon at Patreon.com/IFpodcast. It would mean the world!! We LOVE putting time into this podcast, and every dollar can help us continue to make that possible!
Get Melanie's Book What When Wine: Lose Weight and Feel Great with Paleo-Style Meals, Intermittent Fasting, and Wine, on Amazon and Barnes & Noble!
Get Gin's Books' Feast Without Fear: Food and the Delay, Don't Deny Lifestyle
SHOW NOTES
1:30 - The Pirated Copies Of Delay Don't Deny
20:25 - Taking Supplements Because They Work For Someone Else
22:30 - The MTHFR Mutation And Methylated Folate
25:30 - Listener Q&A: Allison - Does Your Body Process Alcohol Differently With IF?
Dry Farm Wines (Get a bottle for a penny!)
20:20 - Listener Q&A: Natalie - Weight Regain After Initial Weight Loss With IF?
50:00 - Listener Q&A: Lauren - How Does IF Impact Candida? Can Candida Feed On Ketones?
50:35 - Listener Q&A: Shauna - Can I Fix Candida With IF Only, Not Food Choices? Can Essential Oils Help Candida?
51:21 - Listener Q&A: Kathe - Can IF Cure Yeast Overgrowth?